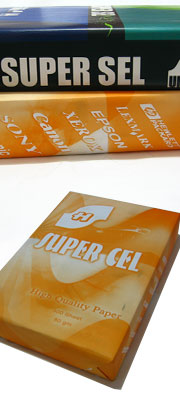 we serve our Client All Over Egypt and we Deliver the Next Products:
all you need Just a phone Call to Recived your High Quality Products
The company specialized in importing & supplying:
Batron rolls for readymade clothes.
Glossy paper A3/A4.
Cashier rolls (normal, thermal, all sizes).
Rolls macren original copy & original+2 copies).
Engineering drawings & plotter rolls.
Glossy & coated rolls of all sizes and gram mage.
Film & clear film matte rolls.
Special ATM machine rolls.
Plastic calk & banner rolls.
Transparent & brown cello tape in all sizes.
All types of inks (HP, Toshiba, and Xerox).
Lux photocopy paper A3/A4.
Calculator rolls.
Fax rolls, all sizes.
Telex rolls (original + original & copy).
Engineering calk & plotter rolls.
Sonar rolls.
Glossy film rolls.
Vinyl rolls.
Outdoor photography rolls.
Numbering & price labeling
barcode rolls.